Now offering roof snow and ice removal contracts!
BA Roofing has a service area spanning from North Bay to Toronto along the east side of Georgian Bay. We are the roofers of choice for many commercial, industrial and residential clients, large and small.
We are proud to be an equal opportunity employer with over 20 employees, both male and female. Feel free to contact B.A. Roofing if you wish to trade an honest day's work for an honest day's pay.
In order to service our clients' needs safely, efficiently and in a timely manner, we have several types of vehicles in our service fleet and have the ability to access buildings in remote areas, bring supplies in and remove the waste at clean up time.
We have equipment to service island properties and haul the waste off the island. This is a common occurrence after a storm blows through Georgian Bay cottage country.
We are a bonded and trusted service provider and several insurance companies rely on us to provide estimates and complete the work in a professional and cost effective fashion.
BA Roofing,
est. 1989
Commercial, Industial, Residential Roofer
Flat Rubber and/or Asphalt Roofers BUR
Shingle Roofers – Wood and Asphalt
Roof Insurance Claims & Roof Warranty Repairs
Mainland or Island Cottage Roofing
Clean Up & Waste Removal
Roof Snow & Ice Removal
Equal Opportunity Employer With 20+ Employees
Roofing Services From North Bay to Toronto
Barrie
Orillia
Midland
Coldwater
Severn
Parry Sound
Collingwood
Orangeville
Haliburton
Muskoka
Penetang
Waubaushene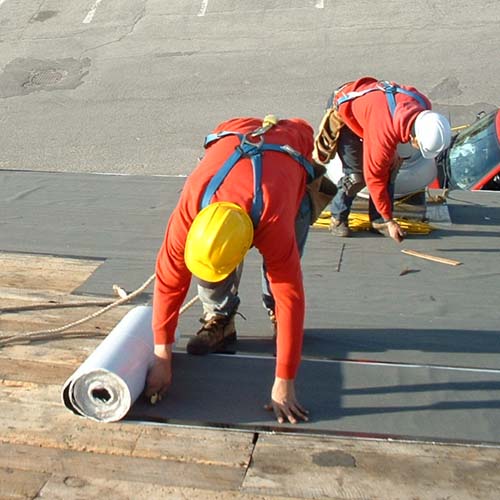 BA Roofing is a certified installer of the following products.